Scratchers
Two cash-strapped friends fight over a winning scratch ticket.
Scratchers
Coming Soon...
Cash- strapped and constantly stressed out, Alex and Charlie feel the burden of their economic situation weigh on their relationship. When Alex decides to make light of the situation by spending the last of their change on scratch tickets, neither of them is prepared for the possibility of winning, nor the fight that will come with wanting to keep the money.
Director's Statement:
I spent a lot of 2014 swimming in and out of the lower middle class in the Bay Area as the price of living skyrocketed. It was an amusing experience to go from being relatively comfortable to living on a tighter and tighter budget. I began to realize that the "nouveau" lower middle class struggles are under represented in film, mostly because their stories aren't as compelling or outrageous as anything is if you shift slightly down or up the ladder.
If gender is added to this particular economic demographic, it is easy to see the representation women receive is even more scarce. I felt inclined to show two women, with all of their shining flaws, in a predicament in which they are relatable in spite of them. Scratchers is one of many shorts written to represent that demographic under a humorous light.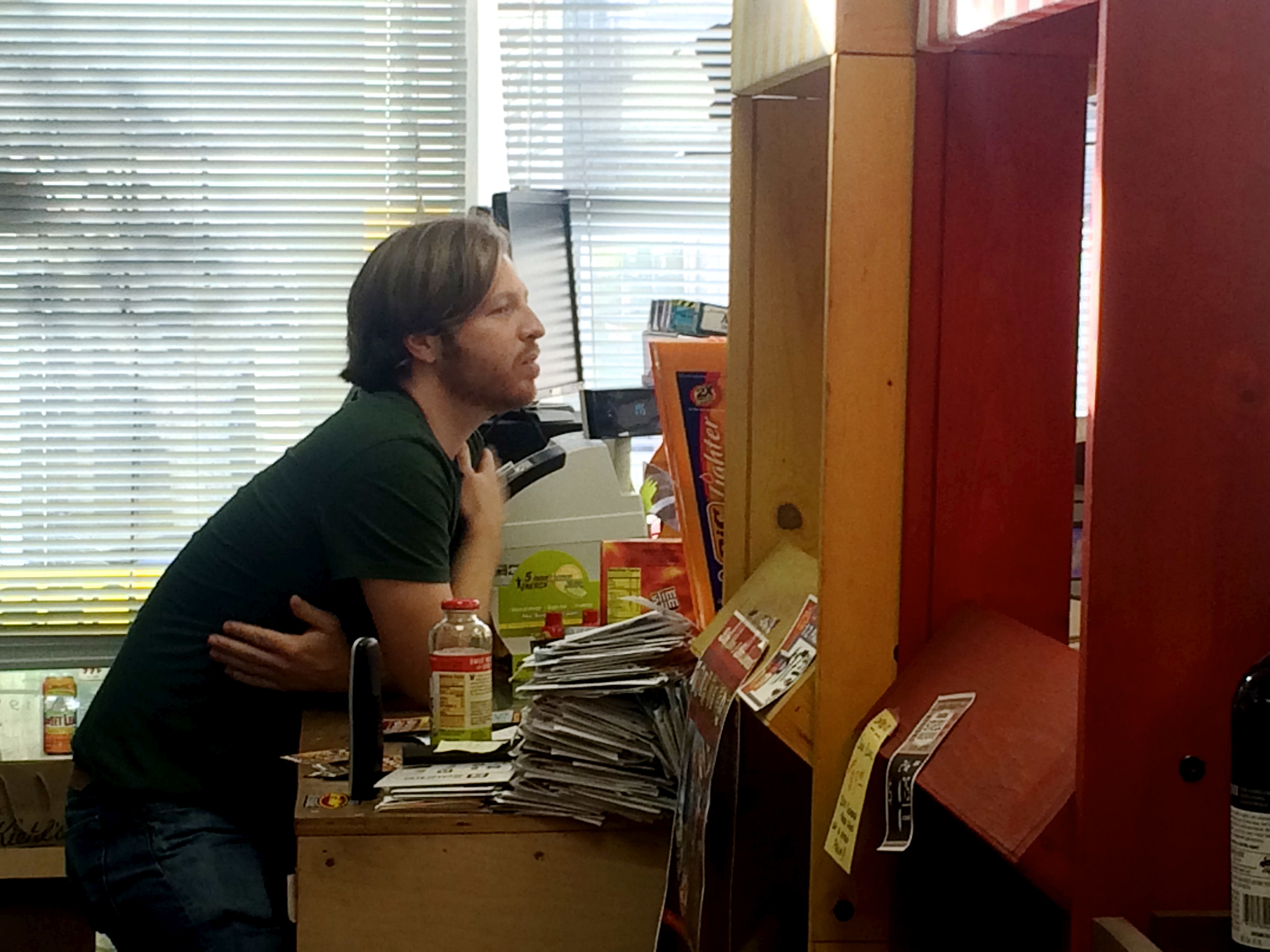 Natalie Conneely (Alex) is an actress and writer living in san Francisco, California. All though trained in theater, the entirety of Natalie's performances during 2014 were on screen. Currently Natalie is spending her time embarking in launching her own non-profit "Changing Stories", a project that will provide children from under privileged areas with access to training and opportunities in the arts.
Sarah Burkhalter (Charlie) in an actress, writer and stand up comedian living in New York City. She is a co-founder and active member of the ensemble theater company "Hammer and Pick Collective". When Sarah isn't doing stand up or improv, she is working on a web series, which will tentatively go into production this winter.